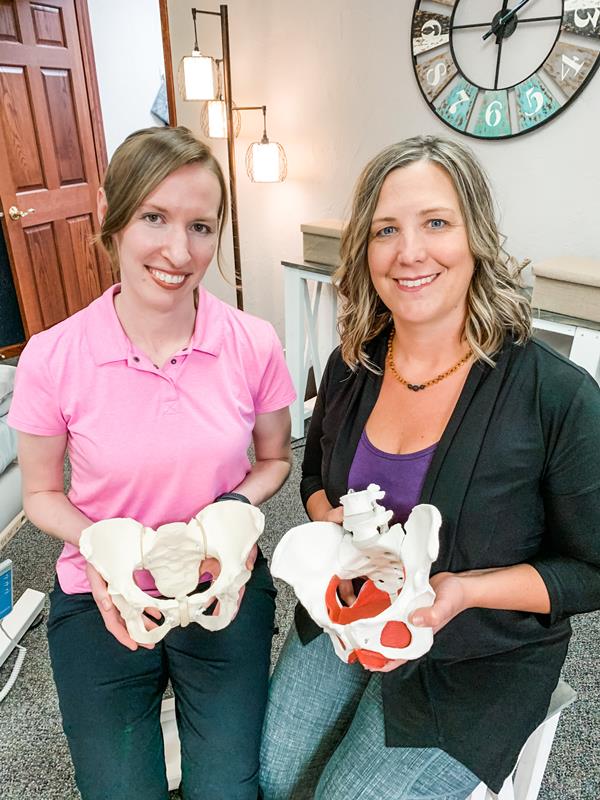 Dr. Leslie Kremer and Dr. Kaitlyn Smith are pelvic health physical therapists specializing in pregnancy care and birth healing. We help moms maintain balance in their bodies during pregnancy to minimize pain and discomfort; have an easier, uncomplicated, lower intervention birth; and heal completely postpartum. We are passionate about nurturing women on their journey through motherhood, and addressing all areas of your life that may impact recovery including rest, nutrition, and even processing the birth story.

"I want women to know they can influence their birth and postpartum journey! It was through my own birth experiences and recoveries that I developed a desire to help other women during this stage of life. I was exposed to spinning babies during my 3rd pregnancy as I tried to better position my baby in preparation for a home birth. It was important for me to be proactive during the pregnancy to minimize pain and complications during labor. Then after my 4th delivery I was suffering from prolapse, diastasis recti, and bladder leakage. Through that recovery I knew I wanted to provide women a more holistic approach on this journey of healing, and do it in a way where they truly felt cared for." – Dr. Leslie (founder)


A Discovery Session is required prior to establishing care as a new client. The purpose of this video call with Dr. Leslie is to discuss where it is you want to go, what is getting in the way of that, and come up with a clear strategy for helping you meet your goals. Schedule your call under the 'Information' tab.